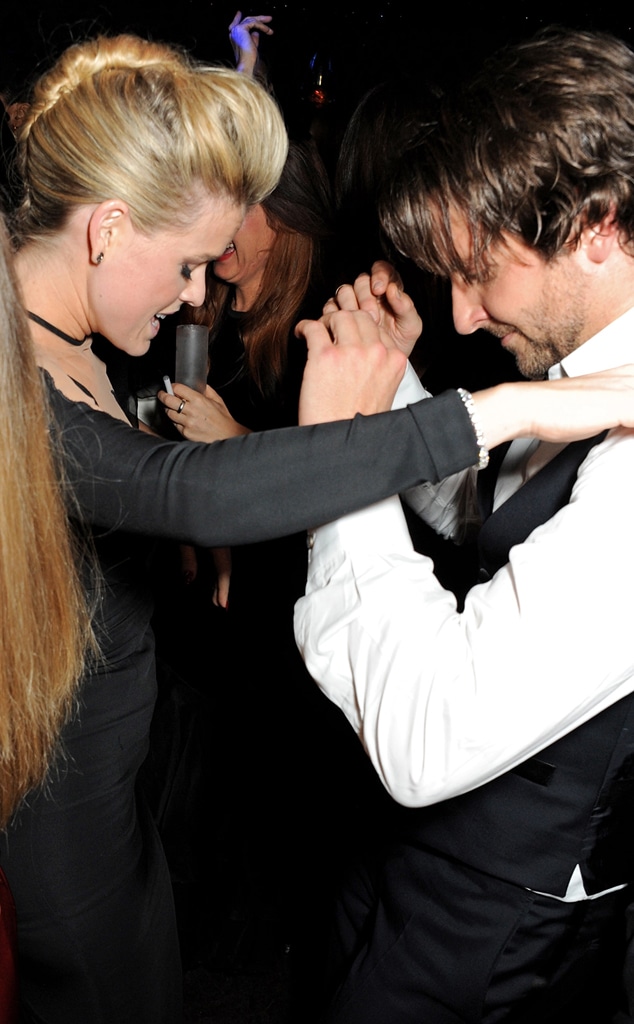 Dave M. Benett/Getty Images
New couple alert?
After last night's BAFTA awards in London, Bradley Cooper let loose by getting up close and personal with Alice Eve at the Weinstein Company's afterparty at LouLou's in London.
The 38-year-old Silver Linings Playbook actor and 31-year-old Star Trek beauty were snapped having a blast together, both throwing their arms up while dirty dancing and flashing giant smiles.
Cooper, who was sporting a white shirt and suit vest, even appeared to break a little sweat during their bumping and grinding session on the dance floor.
During the night, Cooper was also spotted taking pics with his Silver Linings costar Jennifer Lawrence and chatting with Prometheus hunk  Michael Fassbender.
Dave M. Benett/Getty Images
Do you think Cooper and Eve would make a cute couple? Sound off below!