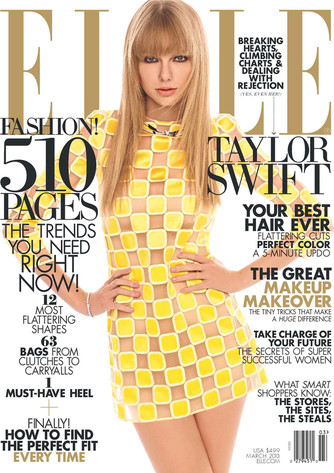 Carter Smith / ELLE
Taylor Swift is no stranger to the speculation that many of her tunes are inspired by her highly publicized splits with boyfriends.
And in the new issue of Elle, the "We Are Never Ever Getting Back Together" singer certainly seems to suggest that such a line of thinking isn't too far off the mark.
"To me it's just writing songs the way I always have. It's me sitting on my bed feeling pain I didn't understand, writing a song, and understanding it better," she tells the magazine. "If people want to dissect the lyrics, that's their right, but it's all coming from the exact same place as where I started. It's just something I do to feel better."