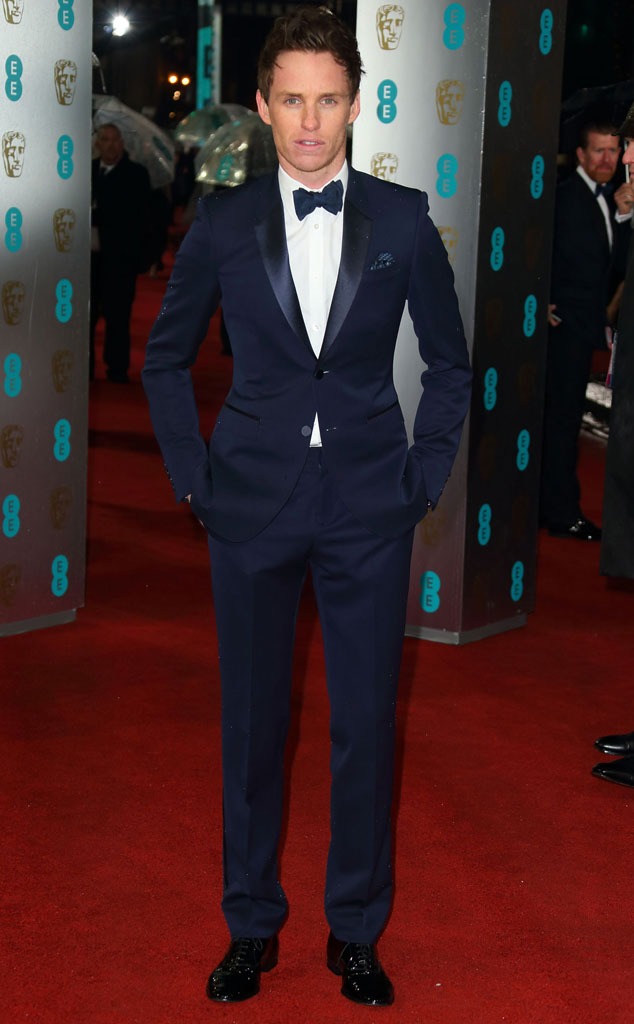 Mike Marsland/WireImage
This probably wasn't the sort of awards show recognition Eddie Redmayne had in mind.
Still, the Les Misérables actor—or, more accurately, the health of the Les Misérables actor—was certainly the talk of yesterday's BAFTA Awards.
That's because after the Brit's dashing red carpet arrival at the London ceremony, he was doing a different kind of dashing altogether. Namely, to the backstage bathroom after falling ill with a bout of food poisoning.
Lincoln's Sally Field was first to mention his absence onstage at the Royal Opera House after her would-be copresenter was MIA during their category, leaving her to do the honors solo.
"I was supposed to be out here with Eddie Redmayne, he seems to be puking his guts up back there," she said.
So much for delicacy.
Meanwhile, the star, who understandably remained out of sight most of the night, did get a more pleasant shout-out from the stage, when costar Anne Hathaway accepted her BAFTA for Best Supporting Actress.
"Eddie, feel better," she said. "I'd be holding your hair back, but...you know. Food poisoning's just the worst."
Still, it wasn't a total loss. Les Mis took home four awards in total over the course of the evening.
Watch:
2013 BAFTA's: Eddie Redmayne