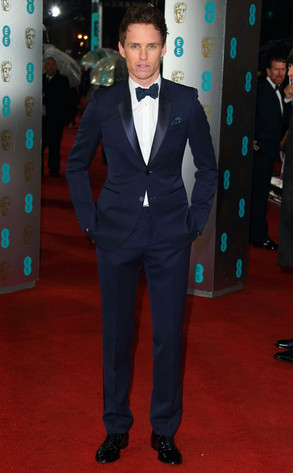 Mike Marsland/WireImage
This probably wasn't the sort of awards show recognition Eddie Redmayne had in mind.
Still, the Les Misérables actor—or, more accurately, the health of the Les Misérables actor—was certainly the talk of yesterday's BAFTA Awards.
That's because after the Brit's dashing red carpet arrival at the London ceremony, he was doing a different kind of dashing altogether. Namely, to the backstage bathroom after falling ill with a bout of food poisoning.