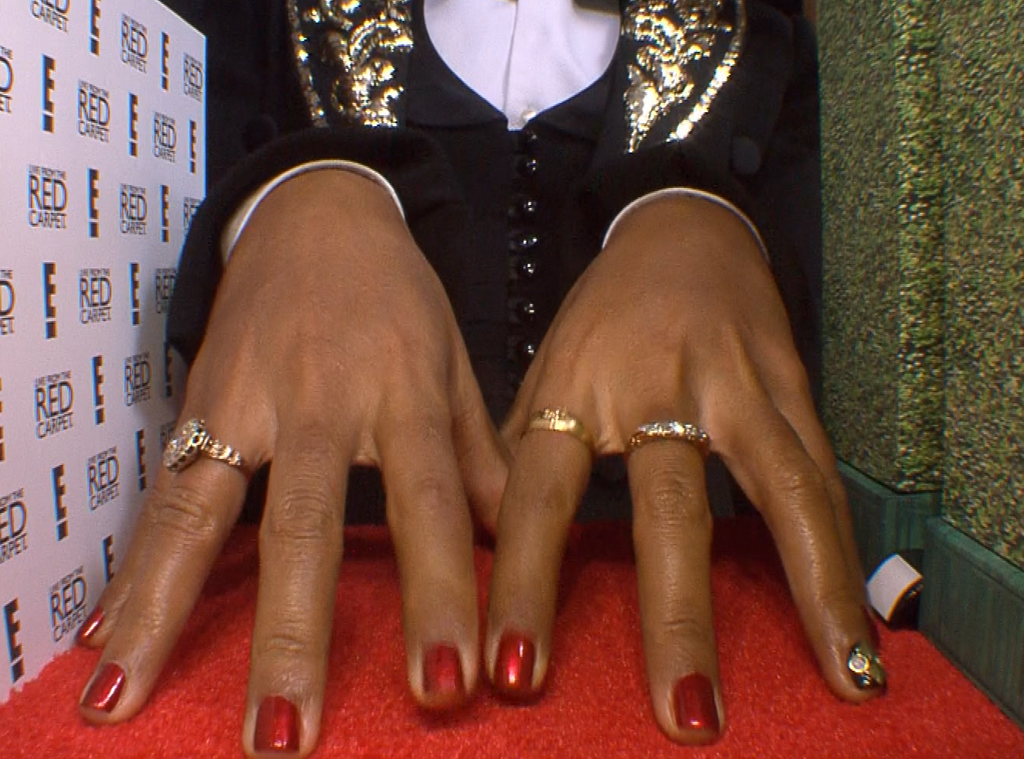 E!
With so many dress code restrictions in place for the Grammys, how else were all of these artists supposed to express themselves creatively?!
It's a good thing E! had not one, but two Mani Cams on the red carpet tonight! Problem solved.
Stars strutted their stuff on Live From the Red Carpet, and we got close ups of lovely digits on Janelle Monáe, Kelly Rowland, Jennifer Lopez, Faith Hill and even Tim McGraw (yup, the country singer got a little manicurious, too).
Florence Welch matched her claws to her reptile-inspired Givenchy dress, and added snake rings to finish off the look.