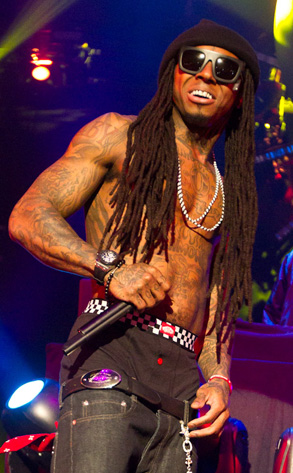 Courtesy of Erik Kabik / RETNA / Hard Rock Hotel & Casino
Want to add some off-court drama to your ol' ballgame? Just add Lil Wayne!
The rap star told the Twitterverse that he got run from today's Miami Heat-Los Angeles Lakers NBA game in Miami. (The Lakers and Clippers are on their annual long road trip to make room for the Grammys at Staples Center.) His apparent offense? Being a Lakers fan.
"So I'm @ da Heat game right, rootin 4 da Lakers kuz dats my team & would u believe they got police 2 make me leave?! Wow! F#€k da Heat," Weezy tweeted.