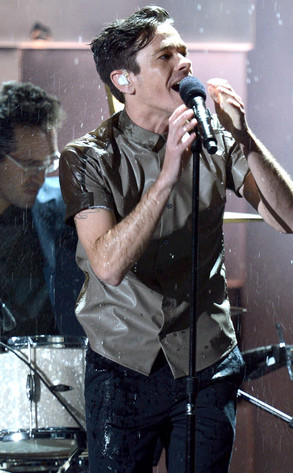 Kevin Winter/Getty Images
How does fun. follow up Taylor Swift's everything-and-the-circus-too performance? By literally controlling Mother Nature, that's how!
Nate Ruess, Andrew Dost and Jack Antonoff hit the stage to perform their latest single, "Carry On." And while they kicked it off fairly stripped down—just a mic, piano, guitar and some twinkly lights—they ended with a storm:
Yep, the "We Are Young" band made it rain on stage as the room sang along to their catchy tune. Pretty impressive, eh?
The only way it could have been better is if the camera had cut away to Jack's GF Lena Dunham rocking along.
(P.S. Lena is in the building to support her man! How cute! She was the first to pop up when the band won Song of the Year.)