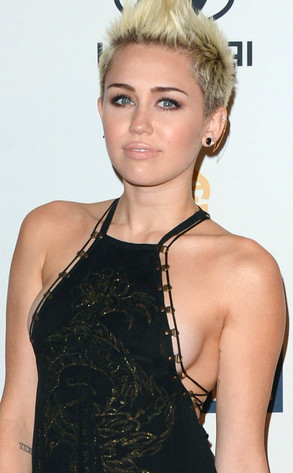 Jason Merritt/Getty Images
Sideboob alert! We're talking to you, Miley Cyrus!
Ms. Cyrus is rocking a sexy look tonight at Clive Davis and the Recording Academy's annual pre-Grammy bash at The Beverly Hilton.
Her slightly spiked-up hair appears shorter than ever, the makeup is flawless and she's wearing a gorgeous Emilio Pucci black silk chiffon halterneck gown.