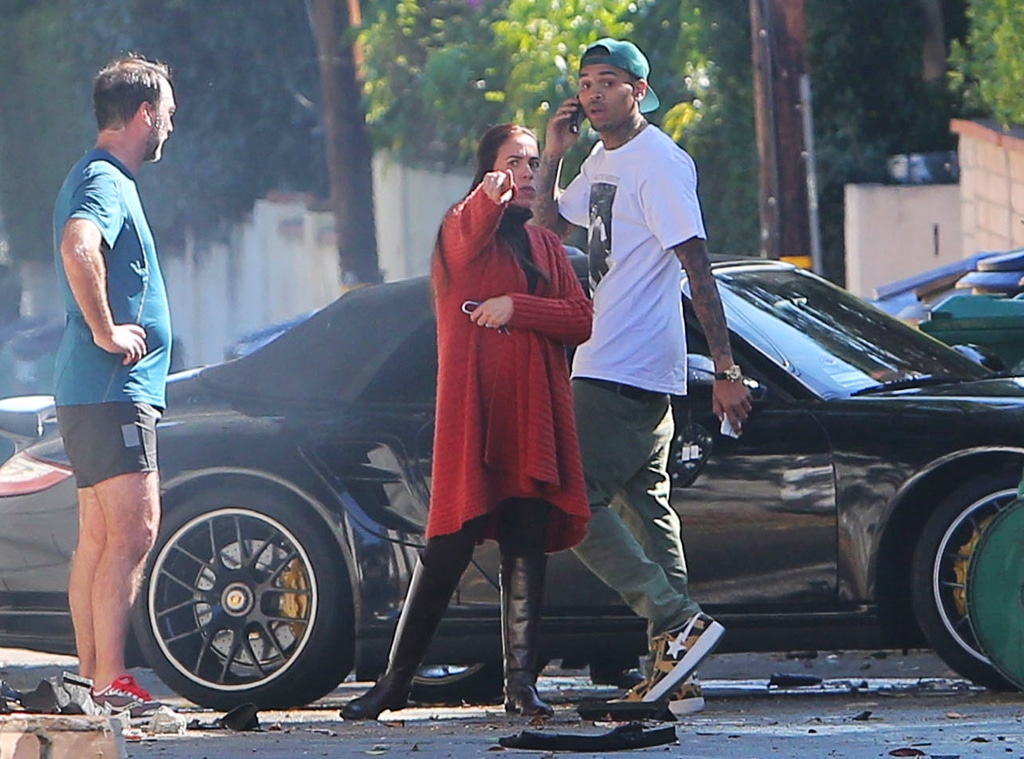 INFphoto.com
This has not been a good week for Chris Brown.

The 23-year-old singer was involved in a car crash this afternoon and totaled his vehicle, but escaped uninjured, E! News confirms with the Beverly Hills Police Department. He was alone in the car. Brown told officers on the scene he was being chased by paparazzi before the accident.
The singer's rep tells E! News, "Chris Brown was in a car accident this afternoon after being ruthlessly pursued by paparazzi. He was in his vehicle by himself headed to the Debbie Allen Dance Academy for a Symphonic Love Foundation event when two vehicles cut him off."
"The occupants jumped out, with cameras, and agressively approached his vehicle," the rep continues. "In an effort to remove himself from the situation, he began to back down an alley at which point his was cut off by two additional vehicles. Chris' vehicle was totaled due to this agressive pursuit by the paparazzi. He is okay."
The car crash is a fitting end to a troubled week for Brown. On Wednesday, he took to his Instagram to vent after more legal troubles emerged earlier this week. The Los Angeles District Attorney is moving to modify the singer's probation, alleging the star failed to provide "credible, competent or verifiable evidence" that he completed his court-ordered community service.
"I'm wise I can handle the hate but enough is enough yo!! I'm a human being and I honestly think I deserve respect. I'm sick of being accused," Brown wrote. "Just when everything seems to be going good, some new s--t happens. A day in my shoes is a day in hell, believe it or not!"
No word on whether Brown will appear at the charity event tonight as scheduled or if he will be pressing charges.
—Reporting by Marcus Mulick