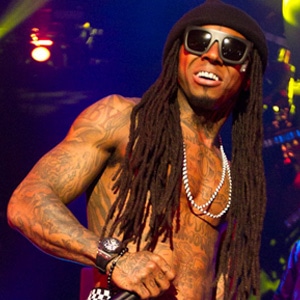 Courtesy of Erik Kabik / RETNA / Hard Rock Hotel & Casino
One more inexplicable thing that supposedly happened around Lil Wayne.
The rapper and his Young Money Entertainment label and Trukfit clothing line were sued today by a man who claims he was whacked in the back of the head by "what appeared to be a skateboard" while trying to take a picture of Wayne last year on a Los Angeles street.
"This alleged situation happened so long ago and really was not a big deal at the time," a source close to the matter tells E! News. "It is shocking to a lot of us that so many months later this is being brought to court."
Plaintiff Alfredo Marino states in the lawsuit that he doesn't know who "intentionally struck [him] on the back of his head"—hence the inclusion of Does 1 through 100 as defendants—but he believes that the individual was working for or was otherwise in the employ of Lil Wayne on May 3, 2012, when the alleged incident occurred.
Marino is asking for unspecified damages to cover assault; battery; and negligent hiring, training and supervision.
A rep for Lil Wayne, born Dwayne Michael Carter Jr., had no comment at this time.
On a brighter note, the rapper shares in a Grammy nomination heading into Sunday's party: He's up for Best Rap Performance with Drake for "HYFR (Hell Yeah F--king Right)."
—Reporting by Claudia Rosenbaum and Alicia Quarles