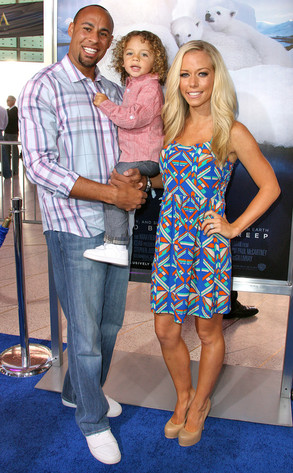 Frederick M. Brown/Getty Images
Obsessed with Kendra Wilkinson-Baskett and Hank Baskett's adorable son, Hank Jr.? You're not alone.
So of course, we had to ask the former E! star when she plans to start making baby No. 2 with her hunky basketball hubby.
"I have a lot coming up in the next couple of months," the blond beauty said at OK! Magazine's pre-Grammy party presented by CIROC at Sound Nightclub in Hollywood. "But I'm really thinking in the next couple months, we're going to start trying because, you know, there's a lot I have to get out of my system before I put something back in it, if you know what I mean," the sassy star added with a laugh.