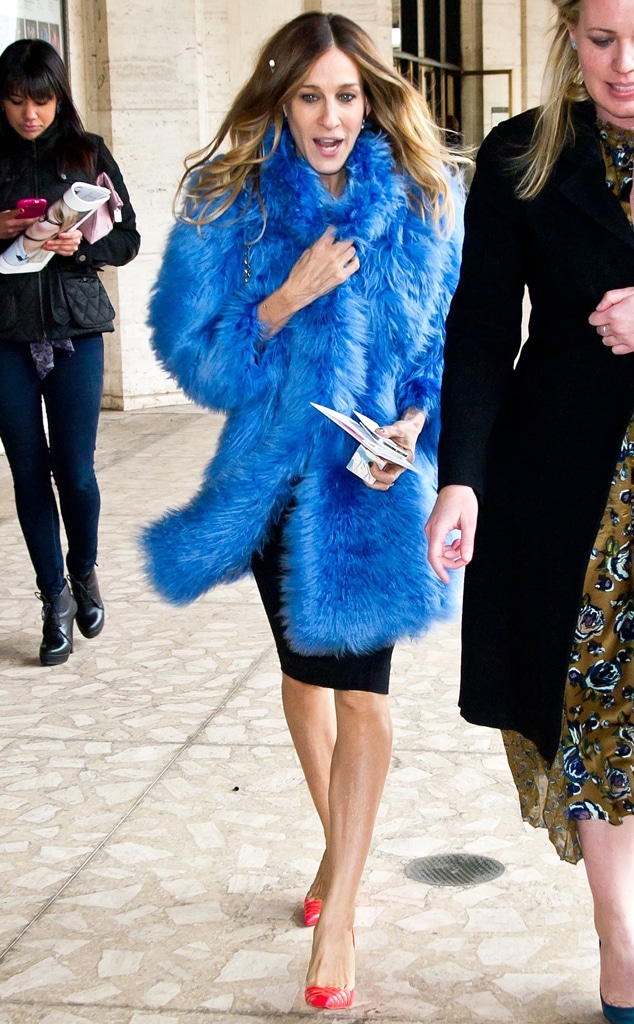 Gilbert Carrasquillo/FilmMagic
Sarah Jessica Parker doesn't need anyone to tell her how to get to Sesame Street.
Because this giant, blue, alpaca fur coat makes the Sex and the City fashionista look like she's being hugged all over by a certain monster who loves cookies (or like she killed him and is wearing his pelt).
I think we can all guess what program designer Misha Nonoo grew up watching every morning.
Luckily the sexy black dress underneath this Cookie Monster monstrosity is simple. Plus, in a strange way, those pale pink Christian Louboutin "Pivichic" pumps do match the striking blue.