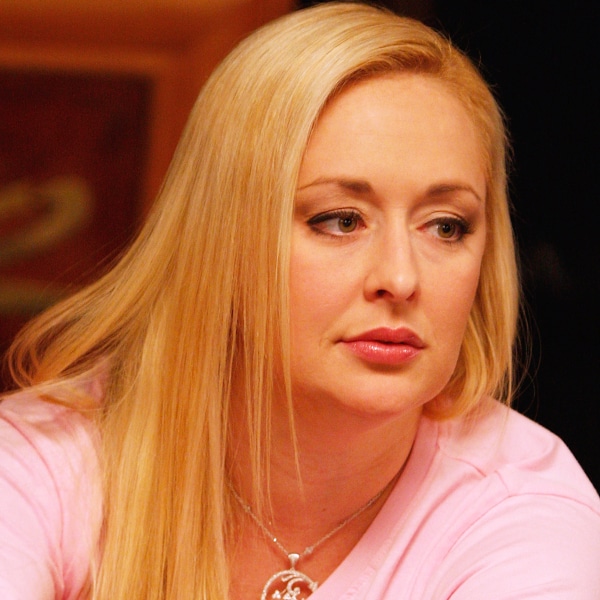 Angela Weiss/Getty Images
Mindy McCready has taken a step forward in her recovery following the shocking death of her boyfriend, David Wilson.
A day after being ordered by a judge to enter a treatment facility for a mental-health and alcohol-abuse evaluation, the beleaguered country singer was released and will instead undergo outpatient treatment, a source tells E! News.
"The doctors let her leave [the treatment facility] Thursday," we're told. "They are going to let her do outpatient."
The 37-year-old crooner—whose two children, 6-year-old Zander and 9-month-old Zayne, were removed from her care Wednesday by the Arkansas Department of Human Services—is back at home and doing well, sources say.
"Being involuntarily committed and having her children taken away from her was eye-opening. It helped her realize she needs to focus on putting her family back together and moving forward from this tragedy," a source tells E! News. "She is in a better state of mind."
McCready was permitted to leave the facility after clearing a series of tests.
"She was released because they think she is mentally stable enough, and she was tested for drugs and alcohol and everything came up fine," a source noted, adding that "nothing illegal came up."
"One of the reasons they released her," the source added, "is she didn't have any symptoms of what an alcoholic would have. There were no signs she had a problem to the doctor."
However, McCready must complete up to 21 days of outpatient treatment and submit to drug and alcohol testing.
In a petition filed Wednesday by her father and exclusively obtained by E! News, Tim McCready provides stark and grim details of his daughter's alleged state of mind—an alarming snapshot that served as the catalyst for the singer's involuntary admission to a treatment center for mental-health and substance-abuse evaluations.
"Since boyfriend (David Wilson) shot himself she has been in bed for 3 wks," her father wrote in his filing. "Sleeps all day. Drinks all night and is taking Rx drugs. Not bathing or even helping take care of her 2 children."
The petition came just a week after McCready's ex-husband, Billy McKnight, filed several motions in family court that questioned his ex-wife's mental and physical health in the wake of Wilson's death, as well as her ability to take care of her children. He is requesting full custody of their son together, Zander.
"She was discharged," an additional source tells E!. "A mental health provider assessed her and found she didn't need to be there."
The insider says, "She seemed to be doing well but is obviously concerned about getting her children back."