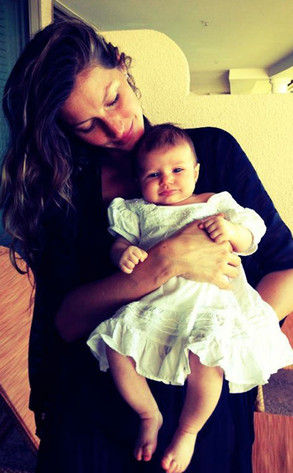 Facebook
Aw, Vivian Lake gets cuter by the day!
Yesterday, E! brought you the first pics of Gisele Bündchen and Tom Brady's beautiful baby girl, and now the model mama has shared an adorable snapshot of her 2-month-old infant that will seriously make your heart melt.
"Love is everything!!! Happy Friday, much love to all. O amor é tude!!! Uma ótima sexta, muito amor a todos," she posted on her Facebook page in both English and Portuguese.