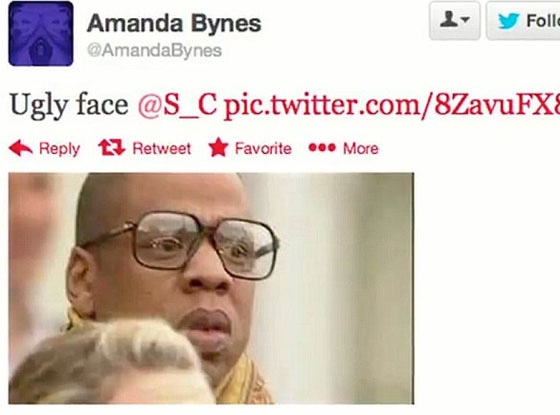 Twitter
Amanda Bynes has "99 problems" all right, but come on, is Jay-Z really one of them?
The troubled actress is back in the news—this time for allegedly tweeting "ugly face" and then linking to a photo of the rap kingpin, which she later scrubbed from her feed.
While it's not out of the question that the 26-year-old Bynes simply had her Twitter account hacked, it's also possible Amanda may simply have been looking for a feud and then thought better of it.