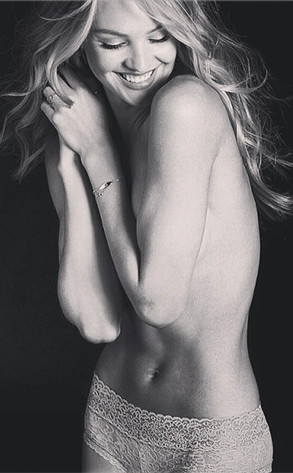 Instagram/Victoria's Secret
Who needs an alarm clock when you've got Candice Swanepoel?
"Good morning NYC. Thanks to everyone who came yesterday @victoriassecret #victoriassecret #valentinesday," the South African beauty tweeted Thursday along with an artfully posed photo of herself wearing nothing but lacy briefs.
So, what were the lucky folks who showed up yesterday showing up for?