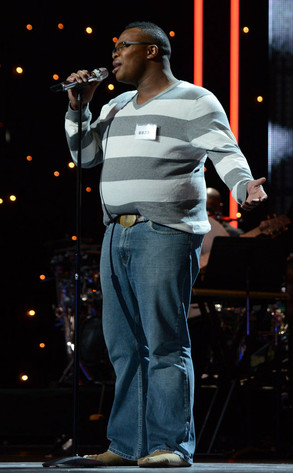 Michael Becker / FOX
American Idol's man show is coming into focus.
A night after the always taxing group round decimated the field, the remaining 43 male contestants had one more chance to sell themselves for the live show.
Thursday's solo round saw each guy take the stage for about a minute to prove he's got the chops to compete in front of a bigger audience—and can handle increasingly pointed criticism from the likes of Nicki Minaj (and her British accent).