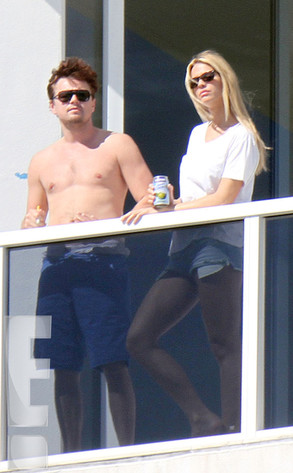 Pixel Photo Miami/Splash News
Alas, Leonardo DiCaprio's Miami beach pal has been identified.
When the actor wasn't ogling at Florida's natural beauty with pal Bradley Cooper, he was hangin' on his balcony with a blond bombshell—who, at first glance, looked to be his The Wolf of Wall Street costar Margot Robbie, but wasn't.
So who is his new female companion?