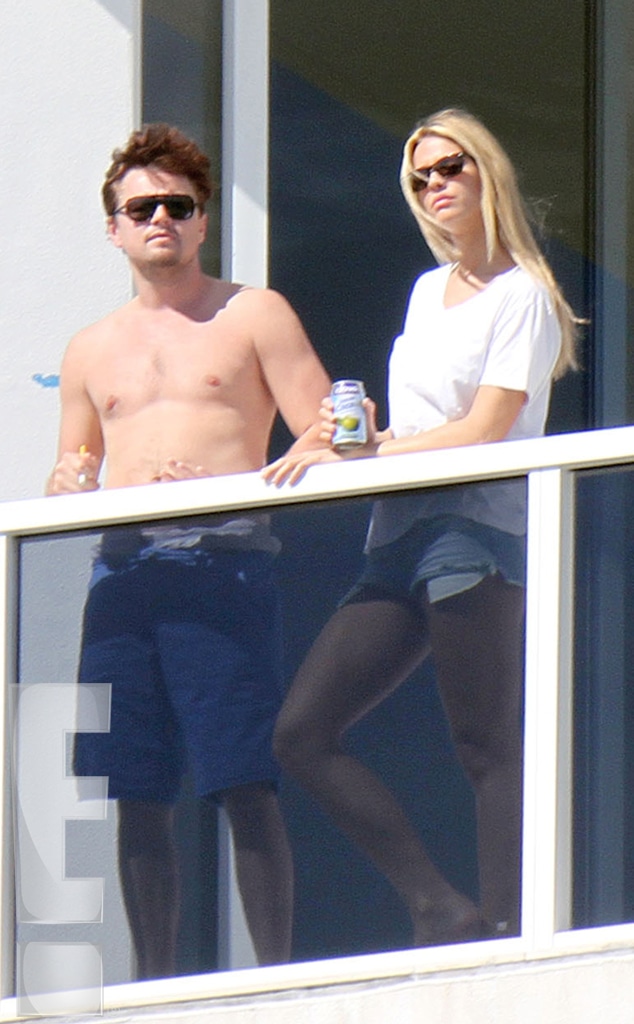 Pixel Photo Miami/Splash News
Alas, Leonardo DiCaprio's Miami beach pal has been identified. 
When the actor wasn't ogling at Florida's natural beauty with pal Bradley Cooper, he was hangin' on his balcony with a blond bombshell—who, at first glance, looked to be his The Wolf of Wall Street costar Margot Robbie, but wasn't. 
So who is his new female companion?
Turns out Leo was getting cozy with model and Miss Universe Kosovo 2011 Aferdita Dreshaj, E! News confirms. But don't start calling these two a couple (at least, not yet).
Dreshaj tells us, "We were all just hanging out as friends." Well, she definitely fits the bill to be one of his super hot lady friends. 
Whatever these two were up to, it was memorable. The model tweeted, "Boooohhh!!! Crazy day!"
—Reporting by Claudia Rosenbaum