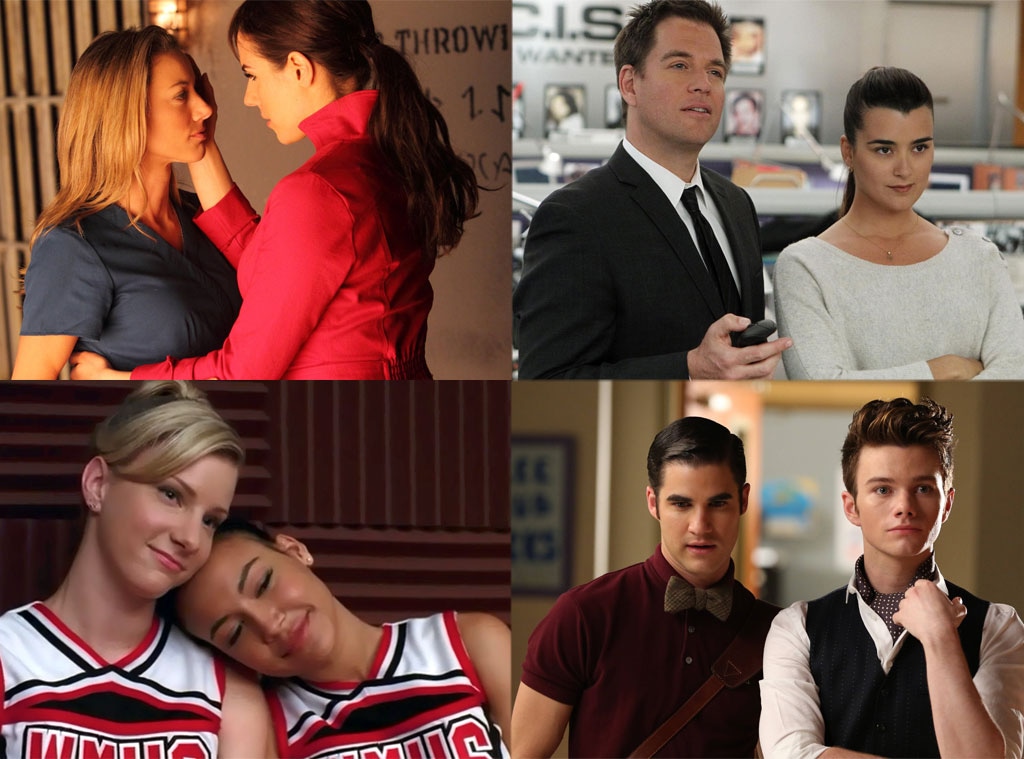 FOX, CBS, Syfy
After thousands upon thousands of nominations and votes, we have arrived at the final four of our annual TV's Top Couples tournament! Can you feel the excitement in the air?
We totally can.
Two Glee couples have made it to the final four, and they'll have to beat out some serious fanbases if they want to make it a Glee on Glee finale. Finn (Cory Monteith) and Rachel (Lea Michele) lost to NCIS' Tony (Michael Weatherly) and Ziva (Cote de Pablo) by less than 300 votes, so when we say every vote counts…we mean it.
Our favorite story of the tournament is a Cinderella one: Lost Girl's Bo (Anna Silk) and Lauren (Zoie Palmer). A SyFy show came out swinging against the big dogs, and they are in it to win it!
This round closes on Sunday, Feb. 10 at 9 p.m. PST. Good luck!