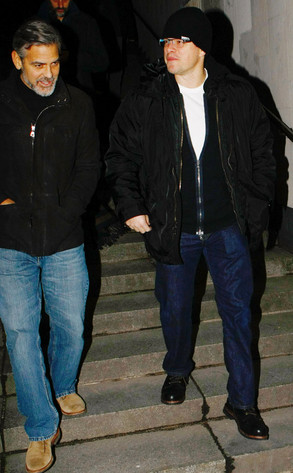 WENN.com
How's this for a star sighting?
George Clooney and Matt Damon made it a two-for-one deal on Wednesday when the handsome stars were spotted dining together at Grill Royal in Berlin.
Clearly, there are no hard feelings stemming from Damon's playful diss of his pal on Showtime's House of Cards, where he says, "That guy puts on a Hawaiian shirt and they hand him a f--king Oscar."