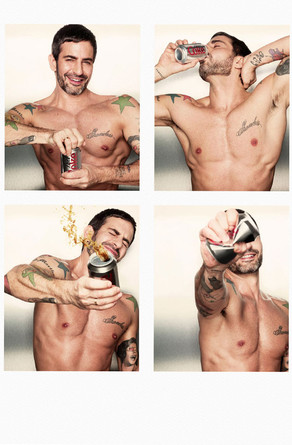 The Coca-Cola Company
Talk about dedication.
As part of his duties as Diet Coke's 2013 creative director, Marc Jacobs has given the soft drink company the shirt off his back—literally!
The result? A sexy series of shirtless shots of the ripped designer for the brand's 30th anniversary campaign. The designer collaborated with the company to create the cheeky ads, which see him flexing in playful, pinup-like poses. Consider it a different—and way more revealing!— kind of Marc by Marc Jacobs.