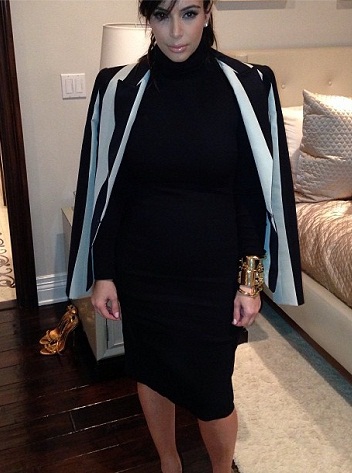 Instagram
Kim Kardashian may have her baby bump going, but that's not going to stop her from looking fab. What, you thought a little pregnancy would make her stop being a fashionista?
"Speaking at a social media conference today," tweeted Kim with the above pic. "The look #Lanvin #GoldBracelets."
No doubt that's a great look, but how about this one from last weekend?