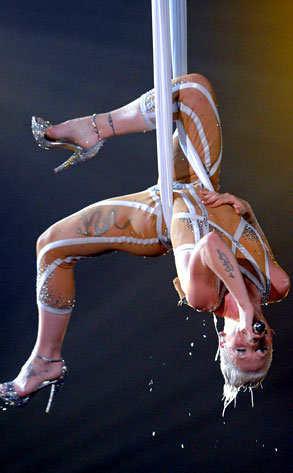 Jeff Kravitz/Getty Images
The folks behind the Grammy Awards want to make one thing clear: When it comes to the dress code for this year's telecast, there are no ifs, ands or butts.
Producers have reportedly sent out detailed and militant guidelines to this year's nominees and attendees advising them on the proper attire to wear to Sunday's show, in an obvious attempt to avoid a Janet Jackson–esque wardrobe malfunction of FCC-catastrophic proportions (or at least a suggestive costume like the one Pink wore while performing at the show in 2010).
In a straight-faced, if unintentionally riotous, email purportedly sent out by Grammy honchos and obtained by Deadline, attendees are requested to "adhere" to an apparent "network policy" on curbing those wild duds.