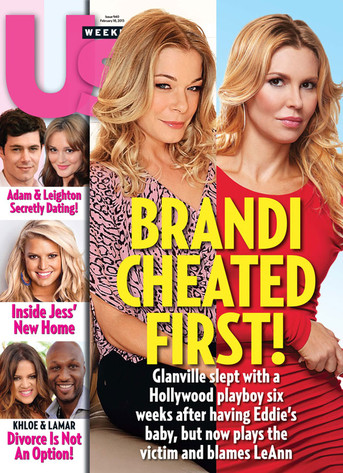 Us Weekly
Brandi Glanville has literally written a book about her ex-husband, Eddie Cibrian, cheating on her with LeAnn Rimes.
Now, Us Weekly is reporting that the Real Housewives of Beverly Hills star had extramarital affairs before Eddie started hooking up with his Northern Lights costar in 2009. Brandi vehemently denies these allegations, telling E! News "I think it's funny and desperate."
Glanville also took to Twitter to clear things up.
"Apparently I cheated on eddie a few times with some Hot guys!Wow!Grasping at straws 4 yrs later a week before book is out #WISHIHAD watev," the reality star wrote Wednesday.