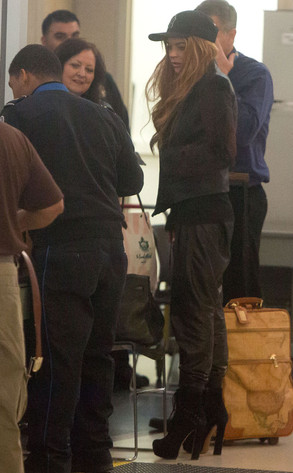 GVK/bauergriffinonline.com
At least she wasn't strip-searched.
Getting away from her latest legal troubles, Lindsay Lohan jetted off to Dubai yesterday with mom Dina Lohan.
But before doing so, the 26-year-old actress ended up getting stopped by TSA agents at LAX's security gate, who then proceeded to rifle through her Louis Vuitton bag, among other carry-on luggage, searching for who knows what.
An oversized shampoo bottle perhaps?