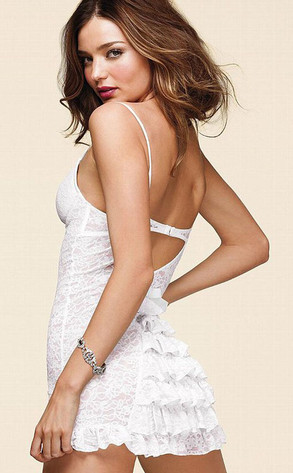 Victoria's Secret
Warning: Showing your fiancé these photos may make him want to marry Miranda Kerr.
Luckily, the stunning supermodel is already a happily married to Orlando Bloom, but she certainly looks like a beautiful bride-to-be in these newly released bridal lingerie shots.
Of course, the mother of little Flynn's flawless body is on full display in the stunning shots where she models a bevy of frilly white lingerie and flashes her signature seductive smile.