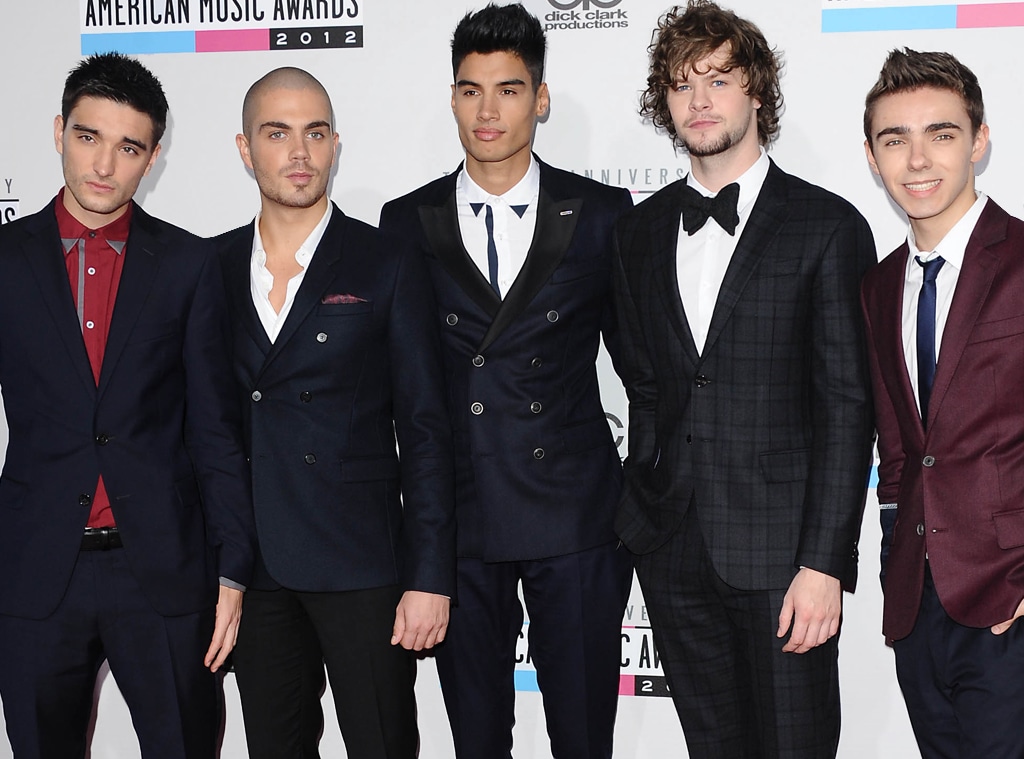 KYLE ROVER/startraksphoto.com
The Wanted are coming to town.
The British boy band is getting its own E! reality show, it was announced today.
The Wanted Life will follow the group (Max George, Nathan Sykes, Tom Parker, Jay McGuiness and Siva Kaneswaran) as they travel to Los Angeles to record a new album and prepare for a tour.
Cameras will roll on both their work and private lives.
"I feel like we've got a really good connection as a group, and I really want people to see that we're just five very normal people having the time of our lives," Parker tells. "We're going on an amazing journey."
And yes, that journey includes romance.
Parker and Kaneswaran say their girlfriends will likely jet over to the U.S. and appear on the show.
George, the group's resident lady's man, deflects when asked if could see his pal Lindsay Lohan popping up on an episode or two. "Elvis could end up being on the show for all we know," he said with a laugh.
George isn't worried about revealing too much on the show, which is set to premiere in June. "We've always tried to show who we are," he said. "We haven't hid much."
That's for sure. They certainly make no apologies for their partying.
Valerie Macon/Getty Images
"The cameras can just be there to document how stupidly drunk we get and the morning after as well when we're like, 'Oh, s—t! We've got to sing today and I've got no voice,'" Parker said.
Siva added, "I don't think there's anything off limits to be honest…We'll let everything be exposed."
Welcome to Hollywood, guys!
(E! and E! Online are both part of the NBCUniversal family.)