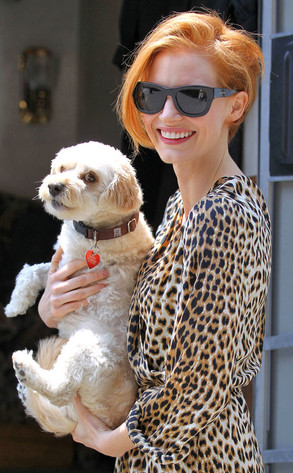 Christopher Peterson/Splash News
Jessica Chastain's dog is ready for his close-up.
In one of the cutest animal cameos ever, the Oscar nominee's three-legged rescue, Chaplin, unexpectedly walked onto the stage this weekend at Broadway's Walter Kerr Theater.
No biggie, except Chastain happened to be in the middle of a matinee performance of The Heiress!