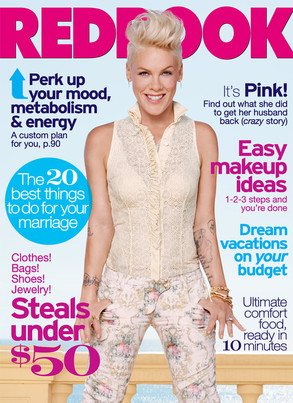 Redbook
Pretty, pretty please, Pink! You've always been perfect to us.
But the 33-year-old singer doesn't consider herself to be a beautiful woman. In a candid interview with Redbook's March issue, Pink says she felt she "was always considered butch."
"'A girl like me is someone who doesn't rest on her looks, who has had people tell me from day one, 'You're never going to get magazine covers because you're not pretty enough,'" she says. "I'm totally comfortable with that. I know my strong points: I work hard, I have talent, I'm funny, and I'm a good person."