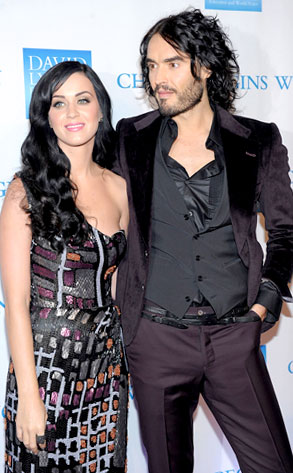 Michael Loccisano/Getty Images
Attention, Katy Perry! Or, on second thought, cover your ears, Katy Perry!
Sure, no one wants relationship advice on their current paramour from their ex-husband, but when it comes to the romantic reputation of John Mayer, Russell Brand knows of what he speaks.
In fact, Brand may be the only celebrity to rival Mayer in terms of the sheer amount of famous female companionship he's been keeping.
So when Howard Stern asked the comedian his thoughts on his ex-wife's new boyfriend, of course he was going to have something to say.