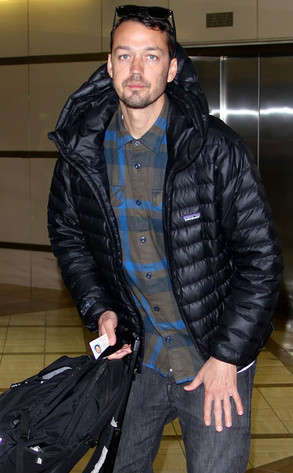 MRM/NPG.com
Rupert Sanders was spotted at LAX airport in Los Angeles on Monday with one less carry-on. In particular, his wedding ring.
It's also the first time we've seen the Snow White and the Huntsman director since his wife, Liberty Ross, filed for divorce nearly two weeks ago.
Not surprisingly, the 42-year-old Sanders appeared to be in a less-than-upbeat mood as he picked up his luggage.