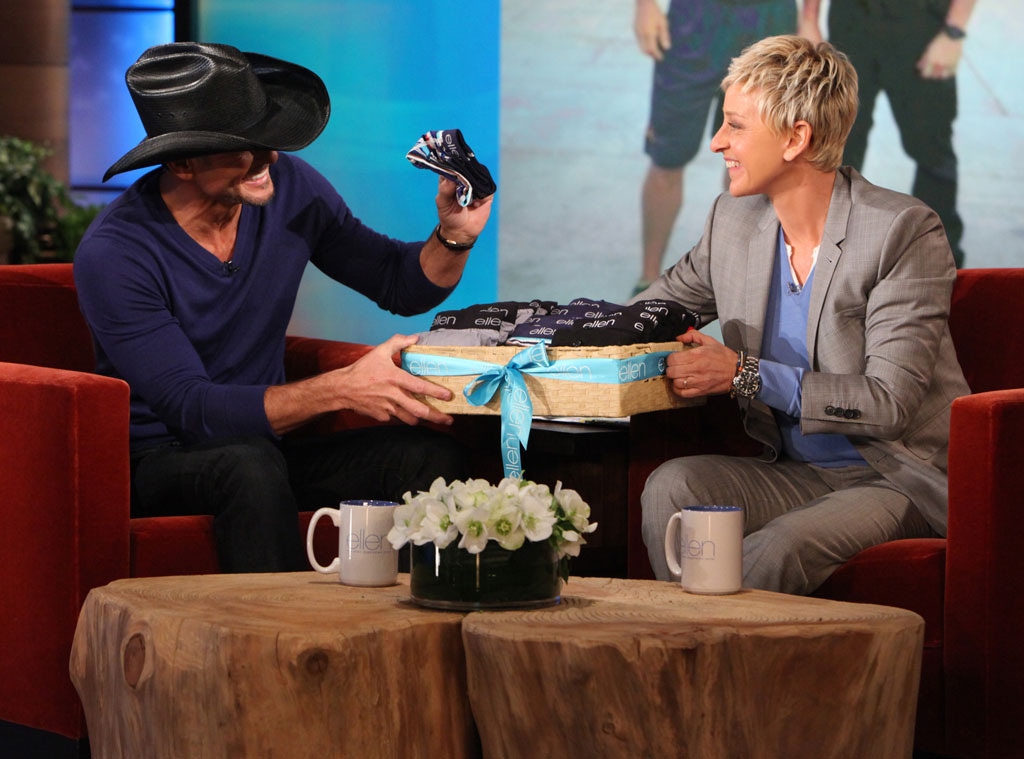 Michael Rozman/Warner Bros.
Tim McGraw is nothing if not honest, raw and candid.
Faith Hill's hubby, who's been open about his battle with alcoholism, stopped by Ellen DeGeneres' show to share his journey to sobriety—and what finally pushed him to make a positive change in his life for himself and his family.
"I think it's a personal choice—when it gets to the point where you think it's affecting you adversely and it's affecting your relationships," the 45-year-old country star said in an interview airing Tuesday. "It's time to make a change, and I thought it was."
He later added: "I also thought that my girls are getting older"—he and Hill have three daughters: Grace Katherine, 15, Maggie Elizabeth, 14, and Audrey Caroline, 11—"and I certainly wanted to have some good, solid ground to stand on when I started talking to them about their situations."
According to the crooner, it came down to one plain truth: "I just felt like it was time to grow up a little bit for me," he said, expalining that "things weren't going the way I wanted them to go."
McGraw was also more than willing to share other, uh, intimate details of his life during his sit-down with DeGeneres.
At one point, the host handed him a basket of her spiffy branded "Ellen" underwear—he already owns a pair, which he says he enjoys wearing—and McGraw revealed that he had gone totally commando for the show.
"These pants were too tight to put underwear on," the singer quipped, before realizing he'd entered the TMI zone.
"Now I've really embarrassed my daughters" he backtracked. "What was I supposed to say?!"
Hey, with this much humor and candor going around, it sounds like McGraw has just the right attitude to face his personal struggles.