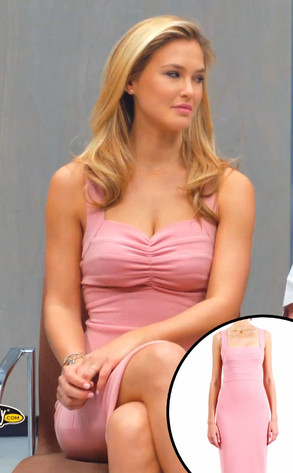 Courtesy: paspourtoi.com
Certainly one of the most buzzed-about Super Bowl commercials this year was Go Daddy's 'Perfect Match' ad featuring Bar Refaeli making out with Jesse Heiman.
And while the unlikely pairing made for a very unexpected visual, the steamy commercial also made headlines immediately after airing.
As for the fashion, the model was ultra-flirtatious in a pale pink design by Pas Pour Toi, an elegant collection of formal wear inspired by old world artisanship, relatively new to the fashion scene.
The feminine 'Barbara Dress' showed off Refaeli's flawless figure, enhancing her breathtaking beauty.
Pretty sure her lucky costar wasn't complaining!