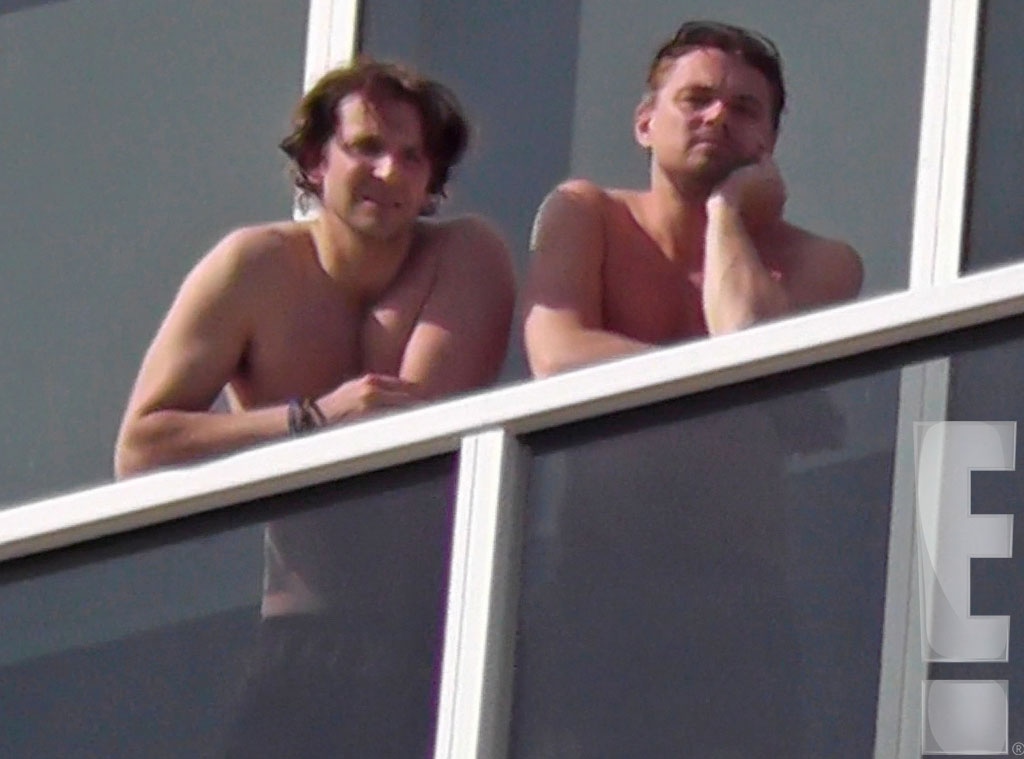 Coleman-Rayner
How's this for one helluva view?
Leonardo DiCaprio and Bradley Cooper were spotted hanging out in Miami on Sunday, where they readily turned up the heat as they took in the sights from a hotel balcony.
But it was the hunkalicious duo who turned out to be the main view that day, as they doffed their shirts while chilling out.
Breathe now, people. Breathe.
Both reportedly kept it loose and laid-back, as they looked through binoculars while enjoying the sizzling Miami vibe—not to mention the, ahem, area's natural beauty: The bro-tastic buddies supposedly couldn't stop ogling and pointing.
The duo recently caught up with each other at Sean Penn's "Help Haiti Home" charity gala last month, where DiCaprio famously split a $400,000 winning bid for a day date with Bill Clinton.
DiCaprio's been lying low in Miami for the last few weeks, reportedly for his annual mother-son bonding trip with mom Irmelin, and he was also spotted partying it up with Naomi Campbell on a yacht.
Then again, the 38-year-old actor did vow to take a "long, long break" from movies following his recent workhorse shooting schedule. And if that means soaking up some sun with pals like Cooper, then consider us sold on that master plan.