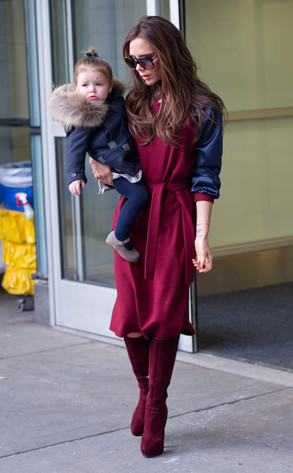 Ron Asadorian / Splash News
Who knew flying the friendly skies could be so cute?!
Victoria Beckham and her 1-year-old daughter Harper were a travel chic mother-daughter duo Sunday at JFK Airport in New York. The fashionista stunned in a maroon ensemble, while her mini-me looked adorable all bundled up for the cold.