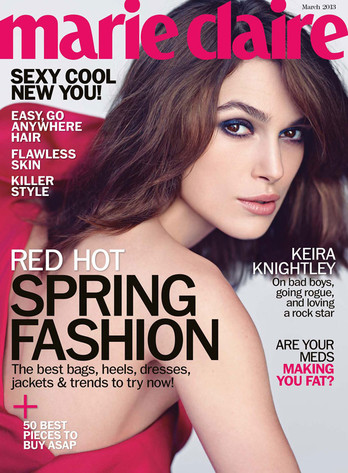 marie claire
Kate Middleton and Prince William's royal baby isn't even born yet, and already it's found itself a loyal subject in the form of Keira Knightley.
The actress covers the March issue of Marie Claire and wasted no time in declaring her enthusiasm over the latest addition to Britain's monarchy...even if she had less than enthusiastic things to say about the monarchy itself.
"I'm over the moon about the royal baby," she said. "But I really can't mount an argument in favor of the monarchy. Is that treason? Do I have to turn in my passport?"