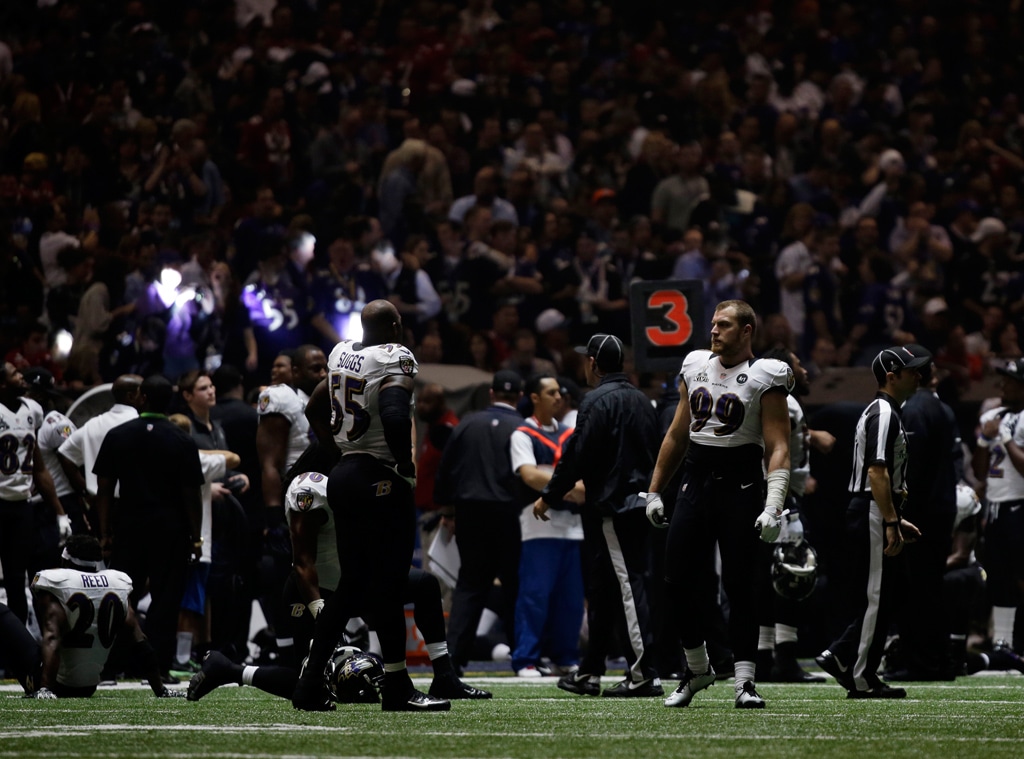 AP Photo/Matt Slocum
Blame Beyoncé's electric performance?
The lights in the New Orleans Superdome went out for half the stadium, including the ever-important press box, after the pop star's white-hot halftime performance, and with about 13 minutes left in the third quarter.
Clearly caught off guard, broadcasters managed to cut to a commercial break within moments of the blackout before returning to a stadium in minor chaos. Players on both sides killed time by stretching and passing the ball while commentators talked their way through an outage that lasted 34 minutes. The outage was concentrated on the 49ers side of the stadium.
Eventually, power slowly returned to venue over a period of about 15 minutes, while players were asked to stay on the field and not return to the locker room.
The National Football League did not immediately make a statement on what knocked out the power. Though broadcasters said the issue was caused by an outside power feed going dead.
For more on the Super Bowl blackout tune into E! News on Monday at 7 p.m. and 11:30 p.m.