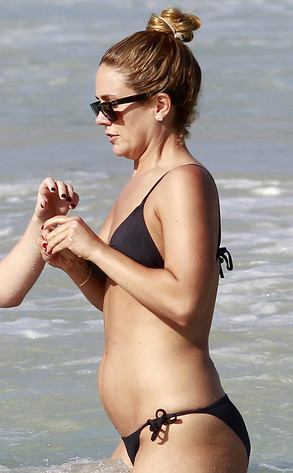 JuanSharma/Bruja, PacificCoastNews.com
Jessica Simpson's best friend CaCee Cobb is showing off her baby bump in a teeny tiny bikini.
Cobb—who announced that she and her Scrubs star hubby, Donald Faison, are pregnant with their first child together—hit the beach about a month ago to debut her growing belly.
In the snapshot, taken back in December, Cobb was already rocking a baby bump (but still looking fit!) while vacationing in Hawaii.