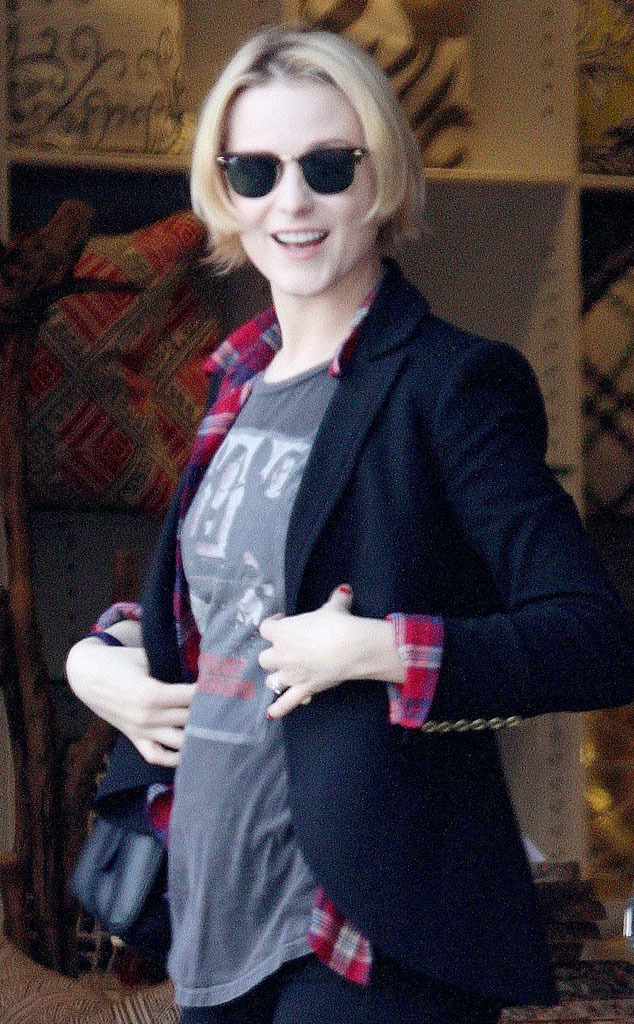 AKM-GSI
Hot mama-to-be!
Evan Rachel Wood showed off her growing baby bump Thursday in Venice, Calif., while out with her hubby Jamie Bell.
The 25-year-old Across the Universe star certainly isn't suffering from pregnancy brain though. On Thursday, she launched into a thoughtful Twitter essay in the name of equality.
"Love is love. Its what we all want and need. If god is anything, god is love. And as long as you feel love, you feel god. No matter what," she wrote. "well, you can believe in that. this IS a choice. I believe love is never a sin. You should never stop or limit love. It is already lacking."
"Final thoughts, Its good to keep an open mind, and an open heart try not to fight hate with more hate. stay with love. approach with love," the actress, who identifies herself as bisexual, added. "and if god didn't want me loving both men AND women then he shouldn't have made them both so god damn beautiful. ;)"