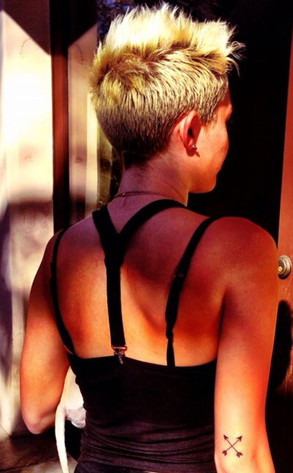 Twitter
Surprise, surprise! Miley Cyrus has a new tattoo.
Kat Von D inked Liam Hemsworth's fiancée with two small, crossed arrows on the back of her right arm Wednesday.
The L.A. Ink star posted a close-up shot of Miley girl's new ink on Instagram, adding that she "loved" tattooing the singer. "Simple symbols of friendship make beautiful tattoos.