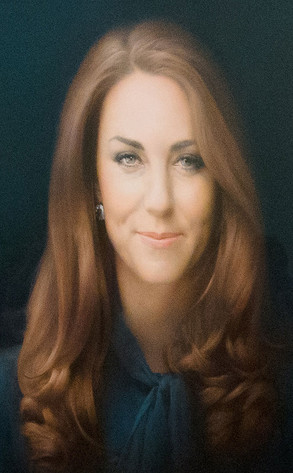 LEON NEAL/AFP/Getty Images
Kate Middleton's first official portrait wasn't exactly well-received by the public, but the artist who created it (and even the princess herself!) is quite pleased with how it turned out.
Still, the criticism led Paul Emsley to question his work and even try capturing the pregnant royal a second time, this time as more glamorous and upbeat.
Per the Washington Post, his second version of Kate's portrait only made him realize the original was exactly what he set out to create. And sorry, he's not allowing anyone to photograph this second sketch.