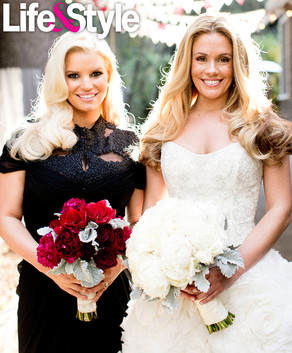 Life & Style
Jessica Simpson's best friend CaCee Cobb is pregnant!
Cobb, who's married to Scrubs star Donald Faison, are expecting their first baby together, a source confirms to E!.
"Looks like @donald_faison and I are going to have a little stormtrooper of our own!" Cobb tweeted earlier today along with a photo of a baby blue onesie with a white Star Wars stormtrooper on it.