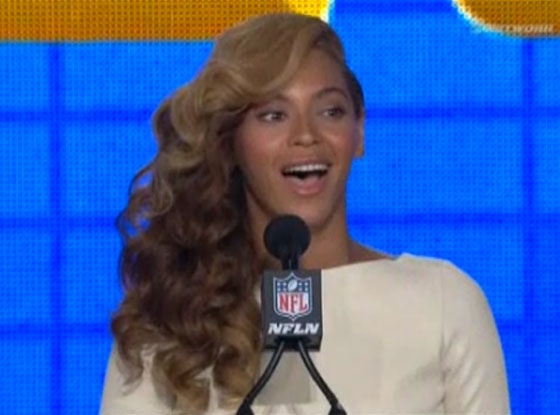 Take that, haters.
In the wake of all the controversy surrounding her lip-synching of the National Anthem at last week's inauguration, Beyoncé opened up her Super Bowl halftime show press conference by singing, well, you-know-what.
Upon stepping up to the podium, with mic in hand, she politely asked the crowd, "Would you guys mind standing?" before belting out big time.
Watch:
Beyonce Sings National Anthem Again
After she finished, she asked, "Any questions?"
When asked about the lip-synching, Bey simply responded, "I am a perfectionist and I practice until my feet bleed and I did not have time to rehearse with the orchestra...due to the weather, due to the delay, due to no proper sound check, I did not feel comfortable taking the risk, so I decided to sing along with my prerecorded track, which is very common in the music industry. And I'm very proud of my performance."
When asked if there might be Destiny's Child reunion during the show, she singer played coy and said, "I can't really give you any details."