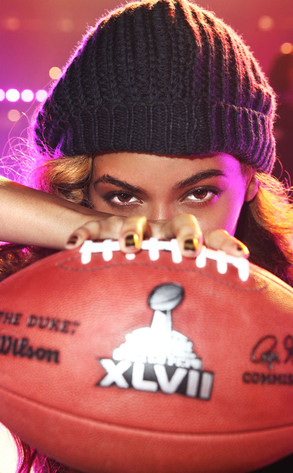 Iambeyonce.com
It's a countdown to touchdown.
If there's still any lingering doubt that Beyoncé is hard at work prepping for her upcoming Super Bowl debut, may we please direct you to this new video that the Grammy winner just posted, providing an exciting preview of what the world can expect to see when she takes the stage at New Orleans' Superdome on Sunday.
Appropriately, the clip rocks it out to the songbird's smash "Countdown" and puts the spotlight not only on the 31-year-old singer but on her throng of dancers.