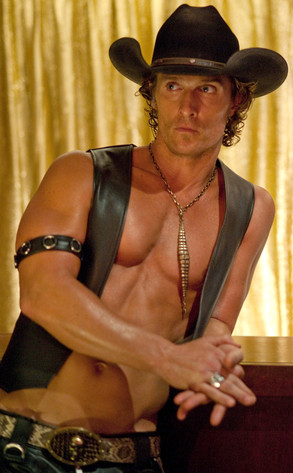 Warner Bros. Entertainment
Looks like the Magic isn't gone just yet.
Magic Mike star Matthew McConaughey reveals that a sequel to the booytlicious 2012 male-stripper extravaganza is still very much in the cards, and that he hasn't ruled out jumping back into the movie's rump-shaking world—and those itty-bitty thongs.
"I know it's something that's legitimately brewing," he tells MTV News, adding that he's down to reprise his role as troupe ringmaster Dallas.