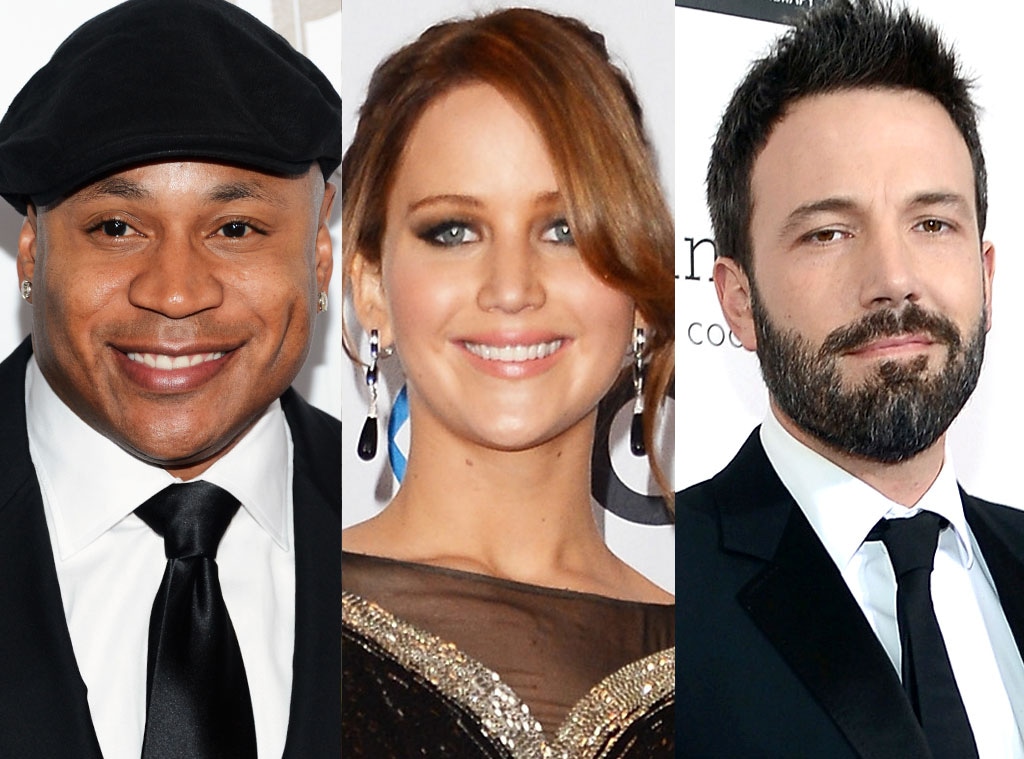 Getty Images
Super Bowl madness has hit Hollywood.
Or has it?
Ben Affleck says he may not be tuning in to see the championship game between the San Francisco 49ers and Baltimore Ravens because his beloved New England Patriots didn't make it all the way.
"The wound is too fresh," the Argo director and star says. "I just hated that loss, hated it. So I'm probably not going to watch it. I'm going to boycott."
Affleck isn't the only A-lister we got talking football. Read on to find out what some more of your fave celebs told us about the big game.
Jennifer Lawrence: "I'm not a football fan. I'm a girl. I mean, I grew up in a sports family so it's almost remarkable that I know so little about sports growing up in the family that I did—I don't really care."
LL Cool J: "I am the type to have a Super Bowl party, but there's something about this flu season and Super Bowl parties that got me creeped out. I don't know if I want to have a party."
Monica Potter: "Unless the Cleveland Browns are in it, I don't care. And it's been awhile for them. Someday they will. I'm a full-on Browns girl.
Francesca Eastwood: "I actually am going to watch the game. I like to sit and eat junk food so it's nice excuse."
Dave Franco: "I'm from the San Francisco area so I'm a huge [49ers] fan. I'm very nervous, but very excited."
Josh Duhamel: "We'll probably stay home this year and just watch it at the house. My mom gets in the day of the Super Bowl so we'll probably just watch it all together."
KVS/Gaz Shirley, PacificCoastNews.com
Elijah Wood:"I have no idea who's playing. I'm an idiot when it comes to sports."
Bradley Cooper: "I'm not going to watch because out [Philadelphia] Eagles got killed."
NeNe Leakes: "I love sports and we were really pulling for the Atlanta Falcons, but they lost. I will be pulling for my girl Beyoncé...I know she is going to turn it out."
Colin Egglesfield: "I'm looking forward to the Super Bowl. I love football. I grew up playing it. Played a year of college football myself until I had my head bashed a few too many times."