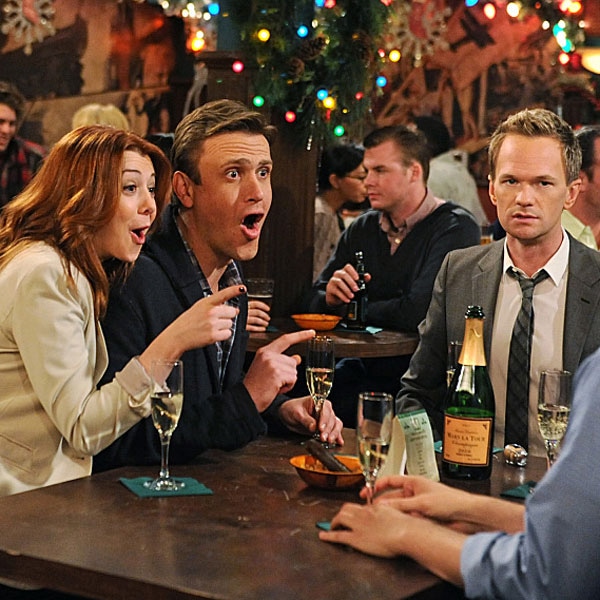 Ron P. Jaffe/Fox
One more season of How I Met Your Mother? Legen….wait for it, and I hope you're not lactose intolerant because the next word is…dary!
CBS announced today that their hit comedy will be getting a season nine, and it will be the series' last. Neil Patrick Harris, Cobie Smulders, Jason Segel, Josh Radnor and Alyson Hannigan are all set to return. And guess what? The last season is when we will definitely meet the mother of Ted's children. Can you wait that long?
"Through eight years, How I Met Your Mother has mastered the art of leading-edge comedy, emotional water-cooler moments and pop culture catchphrases," CBS president Nina Tassler said a statement. "We are excited for Carter, Craig, Pam Fryman and this amazing cast to tell the final chapter and reveal television's most mysterious mother to some of TV's most passionate fans."
"We're thrilled to have the entire and incredibly talented How I Met Your Mother cast back for one final season to bring the series to a proper close," added Dana Walden and Gary Newman, Chairmen of 20th Century Fox Television. "Carter Bays and Craig Thomas are masterful and hilarious storytellers, and we have no doubt that they will guide one of the greatest comedies of the last decade to a gratifying conclusion when they finally reveal the identity of the Mother."
Smulders recently told us that season nine was a go, and she was looking forward to going into the last season knowing it was the end. "It'll be nice starting season nine knowing this is it. Soak it in. Really be grateful and enjoy this last year."
React, HIMYM fans.