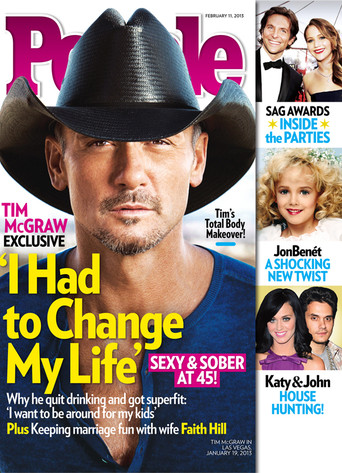 People Magazine
When Tim McGraw quit drinking, he got a hot body—but that's not why he did it.
Faith Hill's husband gave up alcohol five years ago for his family.
"I drank a lot from my point of view and I needed to stop," the "Truck Yeah" singer, 45, tells People magazine's new issue. "I felt quitting was something I needed to do. I didn't feel I had any moral high ground with my kids in the long run."