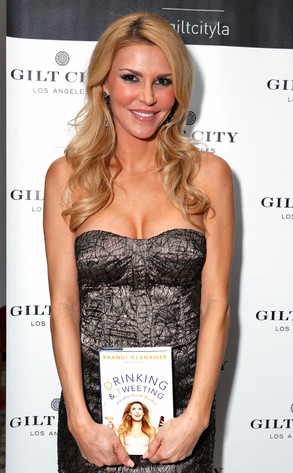 Courtesy: E Charbonneau/Perry B. Johnson
Brandi Glanville is clearly unfamiliar with the concept of TMI.
In her new book, Drinking & Tweeting and Other Brandi Blunders, the Real Housewives of Beverly Hills star opens up about the vaginal rejuvenation surgery she revengefully got after Eddie Cibrian's affair with LeAnn Rimes.
"I would ask Eddie from time to time if my vagina was the same after childbirth. He always said yes, except once," Glanville writes, as excerpted by Us Weekly. "He was actually quite vulgar."