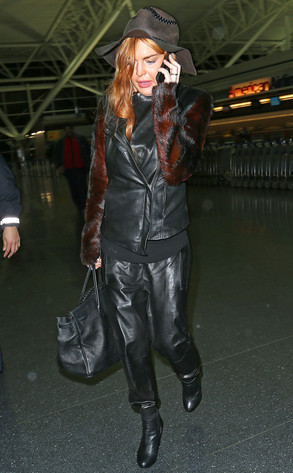 Jackson Lee / Splash News
Perhaps after considering an unpleasant alternative, Lindsay Lohan opted to fly with the flu.
The embattled actress was spotted tonight at New York's JFK Airport, where, a source tells E! News, she was trying to catch a flight to Los Angeles. A hearing pertaining to whether she has violated her latest term of probation is scheduled for tomorrow morning.
L.A. Superior Court Judge Stephanie Sautner—who presided over Lohan's necklace-theft case—had previously received word that the Liz & Dick star was too sick to travel.