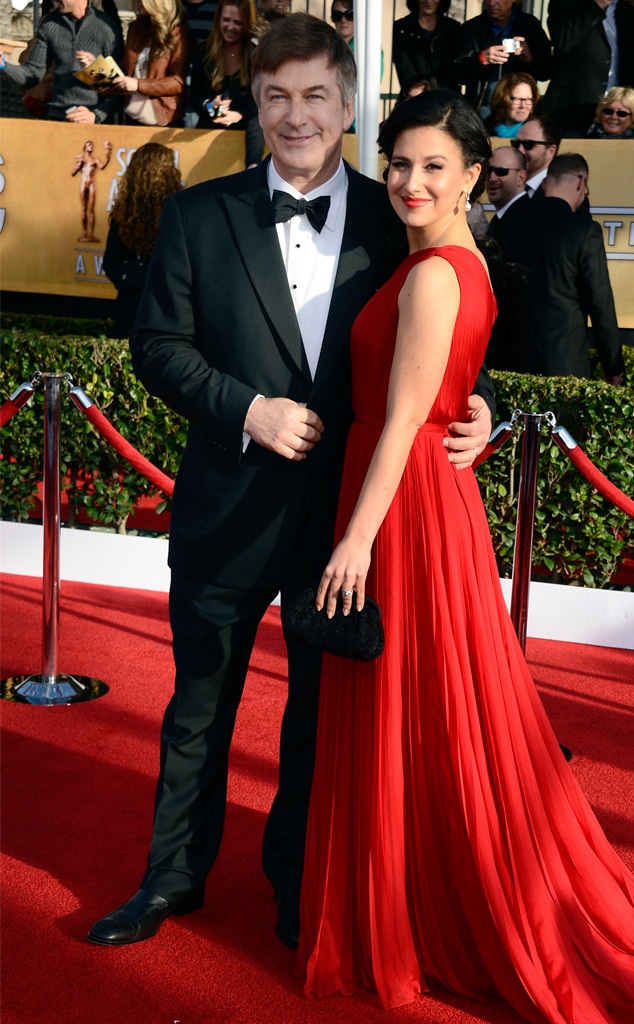 Frazer Harrison/Getty Images
We know what Alec Baldwin will be doing with all that extra free time he has now that 30 Rock is coming to an end.
Diaper duty, feedings and singing lullabies!
Baldwin's wife of about seven months, Hilaria, is reportedly expecting their first child.
But being the private person that he is, Baldwin isn't confirming anything just yet.
"Our response to baby speculation over the past 18 months has remained the same - when/if @abfalecbaldwin and @Hilariabaldwin have news they want to share, they will share it," his rep posted on Twitter earlier today. "Until then, we have no comment."
"Hilaria has told only really close friends and family she is pregnant, only a close circle she trusts," a good friend of Hilaria's tells In Touch, which first reported the baby news.
Baldwin, 54, has a daughter, Ireland, with his ex-wife Kim Basinger.